Sujet: Re: — do i wanna know ? (nicki) Dim 5 Nov - 16:01

---

jack

poh, l'aîné grayson pouvait pas être plus parfait

rebienvenue chez toi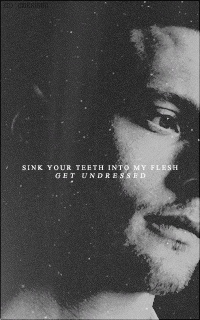 ♛ l'emmerdeur professionnel

pseudo

:
perséides, mary.
in town since

:
24/10/2017
posts

:
1094
faceclaim, @

:
jack o'connell, @morrigan.
multiface

:
lukas, rafael et olivia.
---
❀ chained to the rhythm

Sujet: Re: — do i wanna know ? (nicki) Dim 5 Nov - 16:43

---

arno,       merci chaton  
autumn, artic monkeys, ça fait toujours leur petit effet meeeeeeeeeerci    
astoria, c'est toi qui est parfaite merciiiiiii

_________________




≈ some nights i talk to myself, i said the words that i could say to no one else. and some nights i talk in my sleep, i said the words i never said when you were with me.